Your Guide to York Beach, Maine

Quick question - which is THE York Beach, Longs Sands or Short Sands? Short answer - it doesn't really matter.
For locals, it means Short Sands beach and the surrounding area, but since it could mean either one, we're going to both of them!
These two sandy Maine beaches are separated by a rocky point of land known as The Nubble. Maine's world-famous Cape Neddick Light Station – Nubble Light –- sits at the very end of this point.


Long Sands -- A Mile And A Half Of Fun In The Sun!
York's biggest beach, Long Sands (aka Long Beach) is a mile and half long classic Maine beach, perfect for that long walk, day or evening.
You can see both the Nubble lighthouse and Boon Island from Long Sands, as well as New Hampshire's Isles of Shoals.
Because it faces the open Atlantic with no appreciable harbor, this is where you'll find good waves, so this is where you'll find the kids and I boogie boarding or surfing! The picture below is one of my children on a beautiful day in June at Long Sands...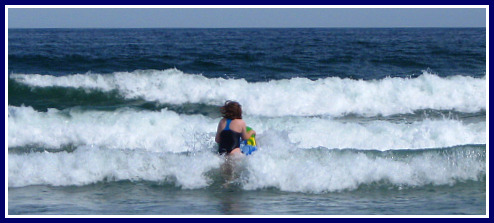 From mid-June to Labor Day weekend (Labor Day is the first Monday in September), there is a designated surfing area on Long Sands, between the two orange flags at about the midpoint of the beach. During the rest of the year, surfing is allowed anywhere on Long Sands.

And yes, there are surfers all winter long here. Brave souls...

Surfboard/wetsuit rentals and surfing lessons for you or the kids are available from Liquid Dreams Surf Shop . The Liquid Dreams surf shop website also has the only live web cam on York Beach (blue camera icon on the right of their home page).

Beginning in late June, lifeguards are on duty from 9:30 to 4:30, and you can rent floats right on the beach. The only bathrooms are about midway down the beach.

There are plenty of restaurants and general stores along Long Sands, so walking across the street to pick something up for lunch or have a bite to eat is very easy. I have a total weakness for soft serve ice cream...makes a great York Beach lunch!

During Labor Day weekend there is usually a big bonfire to benefit one of our local charities, so if you're here that weekend, come and join us!

At high tide, there are mostly rocks instead of sand on the southerly end of the beach, so keep an eye on that local tide chart!




Parking At Long Sands Beach

There is plenty of metered parking on Route 1A ($1 per hour), can be crowded in summer. The further you are from the bath house, the better your chances.

If necessary, I go down Webber Road, take a left on Robert Stevens Drive and park at the back entrance to York High School. Short walk from there to the beach.

Skip the hassle and take the trolley between the beaches – fun, convenient and may be cheaper than parking!




Short Sands Beach - A Summer Essential

Ah, York Beach. This is it -- beautiful in any season, but it just doesn't get any summer-ier in Maine than

"downtown" York Beach

!

One of the great Maine beaches of all time, the smell of saltwater taffy being made at the 100+ year old Goldenrod , shops of all kinds, an arcade on the beach, Maine's largest zoo and amusement park (complete with white bengal tiger), restaurants of all kinds, a resident fortune teller, an awesome playground right on the ocean, fireworks over the water during the late July/early August York Days festival (see our Event Calendar), great live bands in the gazebo at Ellis Park all summer long, and a hidden pirate ship.

Pirate ship? Maybe not pirates, but there is an antique ship buried under Short Sands. She shows up only after a very powerful storm, every few decades, and then she's quickly gone again. She is a very cool sight to see, but she's also an archeological site in York, so we let her rest undisturbed.

There is very little sand on Short Sands beach for the half hour before and after high tide, so keep an eye on the local tide chart!






Parking at Short Sands Beach



Parking in parking lot at Short Sands is $1 per hour (after 9:00 on a summer morning, it can be pretty full).

Private lots along Ocean Avenue/Route 1A are available for parking.

Skip the hassle and take the trolley!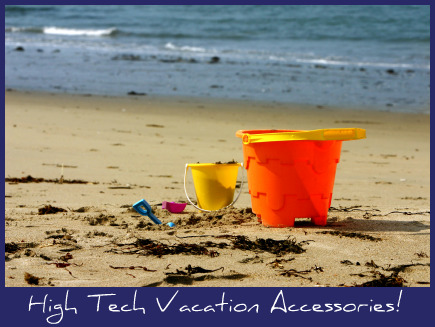 Like Us On Facebook -- News, Tips & More!

Return To Beaches In Maine Page

Return To Inside York Maine Vacations Home Page