Vacation Rentals in Maine


We'll get right to vacation rentals in Maine. But first, let's talk about my experiences with
non
- Maine vacation rentals, like those in the Mt. Washington Valley in New Hampshire.
It's relevant, I promise.
Our family spends two weeks out of every year in the glorious White Mountains of New Hampshire.
The four of us used to stay in hotel rooms with an average cost of $125 a night, until we found our perfect vacation rental by owner through an online vacation rental site called HomeAway.com.
With detailed property descriptions, photos and list of amenities and nearby attractions, HomeAway is a one-stop website that makes it easy to find and compare rental properties in York Beach and all over the state. The site is free (and easy) to use.
Instead of a hotel, we now stay in a secluded 3 bedroom town home with a spacious master bedroom, jacuzzi tub, enough room for the kids and guests, deck with a grill, a full kitchen and access to a pool and all the amenities of a local resort, all for about $100 a night. We've returned so often to this vacation rental through the years that we've come to think of it as our second home.
Vacation rentals in Maine can be the same great find for you as "our" place in the White Mountains was for us.
Hotels can be absolutely wonderful, and my husband and I usually choose a lovely oceanfront hotel in Maine when it's just the two of us, but for a family, or two or more families traveling together, vacation rentals in Maine just can't be beat for space and value.
Click here to browse hundreds of coastal Maine vacation rentals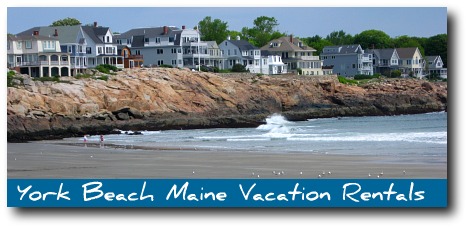 Vacation rentals in Maine save you money in another way - food. We love to eat out in our favorite restaurants, but when you have the ability to at least make breakfast or lunch for yourself (or my picky children!) in a kitchen, the amount you save on dining out adds up very quickly.
And what about your dog, Tinkerbell?
Our family could save even more if "our" condo allowed pets; boarding our dog for two weeks isn't cheap! However, many of the Maine vacation rentals that you'll find here are pet-friendly, saving you a bundle.
When it came time for this site to partner with companies that offered Maine vacation rentals, by owner and otherwise...well, it was an easy decision.
After all, what worked so well for our family is clearly working just as well for people worldwide - the HomeAway and TripAdvisor combo.
HomeAway connects homeowners and property managers with travelers who seek the space, value and amenities of vacation rental homes as an alternative to hotels.
The site has the largest and most diverse selection of rental homes around the world, with more than 230,000 properties across 120 countries.



The World's Most Trusted Travel Advice
You can also
Find Great Vacation Rental Deals at TripAdvisor
when you're searching for vacation rentals in Maine.
If you need to fly when you visit Maine, TripAdvisor's Flight Search checks thousands of possible itineraries and finds you the lowest fares the most often of any online flight finder.
You can even download a free, full-color destination guide for travelers' honest advice on where to stay, eat, and play. Visit the busy travel forums and get all your questions answered before you go.



While this site is affiliated with both TripAdvisor and HomeAway because I find both to be an excellent way to find Maine vacation rentals both for my own family and my site visitors, I am not in any way affiliated with any of the owners of individual properties listed on either site.
In the interest of maintaining only high-quality affiliations on this site, I always like to hear about your own experiences with these sites as a travel resource. Please use the "Contact Me" form at left if you have feedback on HomeAway or TripAdvisor.
York Beach Maine Vacation Rental
A
York Beach Maine vacation rental
, or any vacation rentals in Maine for that matter, can be a tiny cottage tucked away in the woods or a ten-room mansion with all the amenities sitting on its own cliff overlooking the Atlantic.
Maybe you simply dream of getting away from it all for a little peace and quiet - or perhaps you're looking for Maine vacation rentals that are right in the heart of all the fun and activities that make up York Beach Maine in the summer?
Regardless, when you want to escape, vacation rental sites like HomeAway and TripAdvisor make it easy to find both traditional properties, including oceanfront vacation rentals in York Beach, as well as extraordinary castles, yachts and cabooses. Rent a teepee OR a mansion!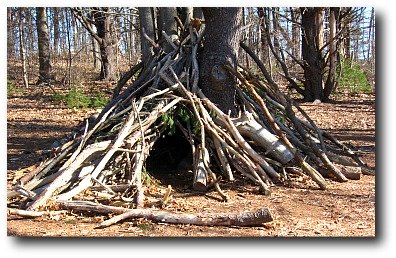 And no, that picture above isn't a York Beach Maine vacation rental. That little teepee up there was in the Steedman Woods in York Harbor one day while I was walking the dog, so I snapped its picture. I knew it would come in handy for the site one day!
Whether you end up looking for York Beach or Kennebunkport or Bar Harbor, Maine vacation rentals by owner through HomeAway or TripAdvisor, may you find your gem of a getaway there just like we did!



Return From Vacation Rentals in Maine to Inside York Maine Vacations Home Page