The Best of Travel in New England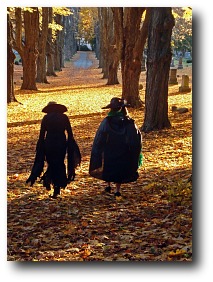 Travel in New England to the blue ocean depths, to the summit of green mountains, on sparkling lakes and through world famous cities -- there is no better place on earth than our rock-filled region.
We New Englanders are well-known for being among the most deep-rooted lots in America. Just like when our boots get stuck in the mud every April, this place pulls on us and holds us fast.
No matter where we eventually live in the world, New England never lets us go.


"New England has a harsh climate, a barren soil, a rough and stormy coast, and yet we love it, even with a love passing that of dwellers in more favored regions." Henry Cabot Lodge
Realizing that many of you visiting New England may want to make a few more stops than southern Maine, I'm compiling a list of the best
New England travel guides
that I've come across.
Many of these sites were built by people just like me -- people who knew nothing about websites, but learned how to turn one of their passions in life into income for their family through a little miracle called Site Build It (what's Site Build It?).



---
The Best of Travel in New England - Massachusetts
Boston Tourism Made Easy
Our family's Boston Tourism Travel Guide came as a result of our many trips home to Boston during our years living abroad. Our Boston travel guide provides info on trip planning, attractions, activities, dining suggestions, day trips, and useful facts for Boston visitors.
Cape Cod for Couples
The ultimate Cape Cod vacation guide for couples looking for more grown up things to do. From the Cape Cod Symphony to Windsurfing at Cahoon Hollow, and from antique shopping along Route 6a to the action of the Cape Cod Baseball League, we have it all covered at Cape Cod for Couples.com.
Affordable Cape Cod Vacations
A unique Cape Cod travel guide designed to help visitors get the most value for their vacation dollars on the Cape. Includes information on travel options, reasonably priced places to stay and dine, and lots of activities and attractions for every budget.
The Best of Travel in New England - New Hampshire
Lake Winnipesaukee in New Hampshire
The Lake Winnipesaukee Travel Guide will help you find all of the hidden treasures in the lakes region of New Hampshire. Find the best places to go boating, skiing, fun activities for the kids, day trips, berry and apple picking, shopping, best restaurants, great places to stay and more.
The White Mountains
The White Mountains of New Hampshire were named by 19th-century sailors, for their snow-capped peaks visible at sea. Tourism has been the #1 industry of the White Mountains since Ethan Allen Crawford opened his lodging to travelers in the early 19th century. The first tourists came from Massachusetts, and included Nathaniel Hawthorne, Ralph Waldo Emerson and Henry David Thoreau.
Today, the White Mountains are within a day's drive of more than 70 million people, and receive nearly two million international visitors annually. This web site has excellent information on year-round area activities and accommodations.




Return From Travel in New England To Inside York Maine Vacations Home Page